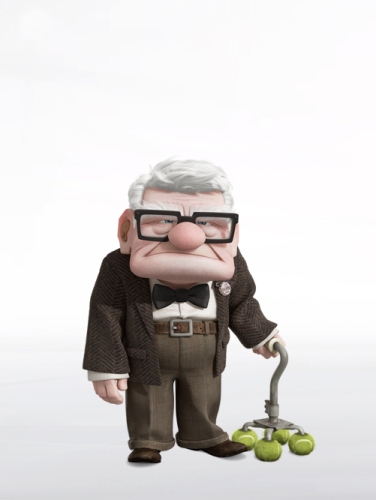 Ed Asner of Mary Tyler Moore and Lou Grant fame is in the news and perhaps receiving more attention than he did during the heyday of his TV career. Why? Because he's upset the always over-sensitive right.
Asner, 83, appears in an eight-minute animated video, "Tax the Rich: An Animated Fairy Tale," created by the California Federation of Teachers (CFT), and the message in the film has rankled the GOP, who of course, began name-calling. Calling Asner a commie hack, lib 1-percenter kook, and proud leftist actor, conservatives are pointing out that Asner, who calls himself a Socialist, is a part of the 1% that he's quick to criticize – he has an estimated net worth of approximately $1.5 million.
First uploaded to YouTube on November 28th by CFT staff-member Fred Glass, the video sends the strong message that "the rich" became wealthy through tax loopholes, tax cuts, and tax evasion. The video even depicts some of "the rich" urinating on lower income Americans.
"In 20 years, rich people doubled their share of the land's income. Schools, public safety, roads, parks libraries, pubic transportation all went into decline. The rich people didn't care," Asner says in the video. "They bought their own teachers, police, garbage collectors and transportation." (Source)
Asner's character in Pixar's "Up"
Image courtest of SheKnows
Predictably, the paranoid right-wing bloggers did not hesitate to chime in.
"'This video, narrated by Lib 1-percenter kook Ed Asner, is being shown to your children. The video blames every economic woe on the "rich" – don't expect your children to learn about Obama's role in the mess. Statist-run Department of Education producing the OWS communist generations of the future. It may be time to call your local school and find out if this video is being seen in the classroom and complain.' (Gateway Pundit)
Fox News entertainer Sean Hannity, calling Asner a "radical left wing Hollywood actor," played clips for guests Daily Caller's Tucker Carlson, a conservative, and Kirsten Powers, a liberal Fox News analyst. Neither approved of the video. (Source)
"It was pretty bad. I have to say even I found it offensive," Powers said. She went on to say that the video was "a little too demonizing for my taste."

"There's really no overstating how dumb this is. I mean, it really is soviet realism," Carlson said. He joined the paranoid right in his fear for the children. "And what's so upsetting about it is that the teachers did this. I've got to believe your average California teacher does not agree with that. But the idea that there are any California teachers currently in classrooms in charge of children who agree with that is horrifying." Carlson is harshly critical of California teachers who are "propagandizing kids." (Fox News)
Absolutely horrifying, Tucker. There just is nothing else more horrifying that kids may have to experience at school, eh? (this is where I don't mention guns)

Mr. Asner, however, seems quite unimpressed with Fox News in general…
See video:
And he's unimpressed with Hannity in particular.
Current asked Asner "You're not too concerned that they portray you as a Hollywood liberal, etc…?"
Asner said without hesitation, "I'm proud of it."
See video:
Asner has been enjoying a Betty-White-ish sort of revival in recent years. He received wide critical acclaim for his voice-over in the 2009 Pixar animated hit "Up," and is currently starring on Broadway in Craig Wright's "Grace."
Sean Hannity said sarcastically "pretty classy, Mr. Asner." (Source) How much do you think Ed Asner is bothered by Hannity's opinion of him? I'll going to go with NOT MUCH.
Enjoy the video: